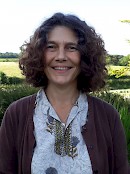 Making the Connection is about just that!
Making the connection with our dogs and making the connection within ourselves.
I believe that the emotional environment that we live in is fundamental to everything. If we want to elicit changes on any level we need to start here. I also believe that the profound nature of our emotional connection with our companion animals is often over looked and we are mutually affected by each others emotional state. This can work positively and negatively.
Through my own personal and professional experiences I have come to realise that behaviour modification techniques and strategies achieve very little if we don't work with the underlying emotional state at the same time.
This type of exploration can increase our awareness and provide a deeper understanding of how and why we relate to our animals as we do. With increased awareness comes a greater degree of choice and control over our emotional responses. As well as strengthening our bond with our animal.
Safety and trust are the foundation principles of my approach. They underpin everything I do. This applies to my relationship with you as the owner, as well as with your dog. I always work at a pace that both you and your dog are comfortable with. My sessions are flexible and tailored to your needs.
I work on a one to one basis, drawing on a combination of my experiential and learned knowledge to provide an individual service. I believe that every owner and every dog are unique. Their story is unique and their experience of their issue will be unique. I do not work with a 'one size fits all' philosophy but seek to encourage new understanding and awareness between a dog and owner to create a lasting solution.